My "FABULOUS FEBRUARY FIVE" CELEBRATION continues in the
MONTH OF JUNE/JULY
 with the premier of this brand new, most requested mini class 
"WHIMSICAL WATERCOLORS: Garden Party"
It's here!  The online watercolor class that everyone has been asking me to share!
12 THEMED PAINTING LESSONS PROJECTS WITH A GARDEN FLORAL THEME 
$29 for FIVE BIG LESSONS and TEN JAM PACKED  VIDEOS

SELF PACED…FOREVER ACCESS…SIMPLE SUPPLY LIST

CLASS STARTS JULY 5, 2017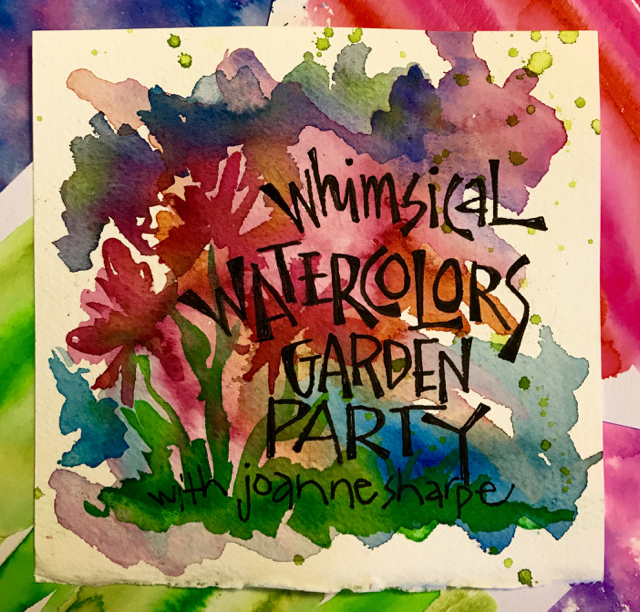 My "FABULOUS FEBRUARY FIVE" CELEBRATION continues in the
MONTH OF MAY
 with the premier of this brand new, most requested mini class 
"CREATIVE FAITH JOURNALING"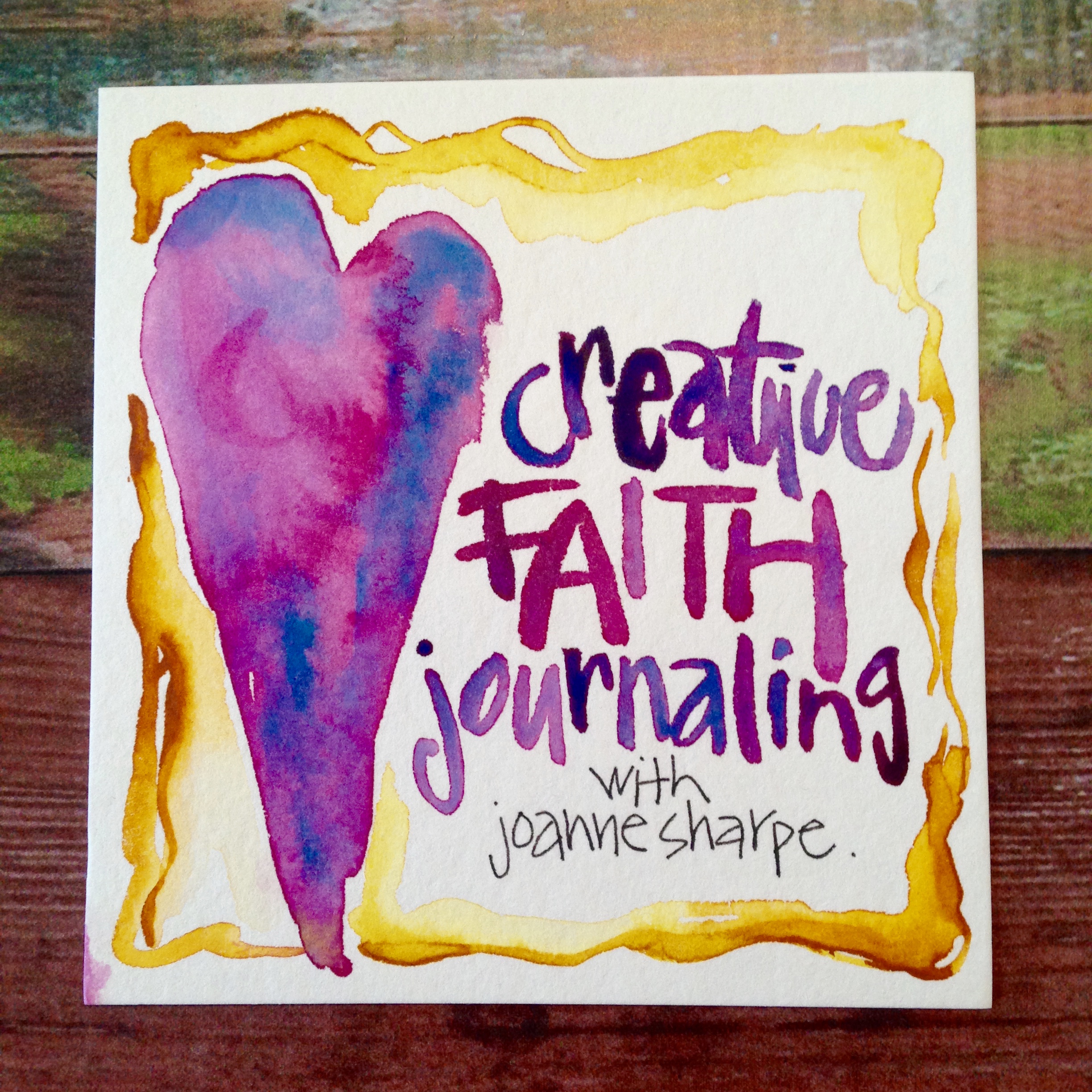 "CREATIVE FAITH JOURNALING"  
EXPRESSING FAITH WITH WHIMSICAL ART….
CREATE FAITH THEMED ART in a journaling bible or art journal or sketch book.

LETTERING!  PAINTING! DRAWING! COLORING AND COLLAGE!  Dynamic artful techniques and so much more.  

12 THEMED PROJECTS for prayer, meditation, reflection, sharing and giving.

FIVE BIG LESSONS and TEN JAM PACKED  VIDEOS

SELF PACED…FOREVER ACCESS…SIMPLE SUPPLY LIST

CLASS STARTS MAY 20, 2017
REGISTER TODAY!
INSTANT ACCESS INTO THE CLASSROOM FOR INTRODUCTION AND SUPPLY LIST.
$29 SIGN UP LINK 
Class is hosted on the Ruzuku platform.  Upon payment receipt, you will receive and email and instructed to set up your own email and password for access. 
*********************************************
My "FABULOUS FEBRUARY FIVE" celebration 
 with the premier of this brand new mini class 
FIVE BIG LESSONS WITH 10  VIDEO DEMOS!  Try your hand at needle felting, free form hand stitching and embellishing with wool roving and decorative threads.  No sewing machine required.  
A FINISHED PROJECT!  Create a functional journal, notebook or needle keeper with delicious texture and color.
SUPER SIMPLE SUPPLIES!  Pictured in the video, use what you have in your "hobby stash" and fill in with a few more treasures and you're good to go.
PLAY IN MY BOOK!  "The Art of Whimsical Stitching" OPTIONAL: 

I will walk you through my creative thought processes and the projects in the book.

Not mandatory, but you'll love reading along and  my passion for textile art.
MINDFUL, SOULFUL and PORTABLE!  Stitching and simple felting makes you feel really good.  
SELF PACED, FOREVER ACCESS!  Join us in real time in March, or make it happen anytime, on YOUR time.
IT'S A VIRTUAL VIDEO BOOK!  Think of my online classes as little books that you can take on and off a virtual bookshelf whenever your creative fancy strikes.
LESSONS WILL POST on MARCH 5th, 10th, 15th, 20th and 25th.  
"FANCIFUL FIBERS" 
FEBRUARY "Fountain Pen Follies"- February 5th-25th ($29)
(preview video and details at the bottom of this post and on my website)
REGISTRATION OPEN : ALL FIVE LESSONS NOW AVAILABLE
Here is a total immersion in pen and ink and my lifelong obsession with fountain pens, lettering and art sketching.  We'll be inking up a "Follies Folio" and working in journals and sketchbooks that you might already have.  I'll share all my research, all my ideas and creative coaching with this awesome medium.  The simple supply list is available with instant access when you register.  I know you're going to love this!
 REGISTRATION NOW OPEN!
SIGN UP CLICK HERE:  $85 for the entire year!
Get instant access into the classroom and supply list with your Paypal payment
*************************************************************
STITCH YOUR ART OUT IN "PAINT, STITCH, PLAY"
I couldn't be more excited to open this new ONLINE CLASS and celebrate the techniques and projects 
Hello friends!  Welcome to my whimsical art world. 
Here you will find all my adventures, invitations and artwork with links to my blog and online classes.
JOIN NOW!  For the first time it's all in one place.  Check out my online class preview images and videos with registration links for instant access into the classrooms.  Enjoy big lessons and generous video content specializing in lettering, art journaling, mixed media art sewing and more.
FIND LINKS TO MY SPECIAL TEACHING AND WORKSHOP VENUES ONLINE AND IN PERSON ON THE CALENDAR PAGE!  I'm still confirming dates and venues for my 2016 travel.  Will update as soon as details are finalized.  Get the scoop and come create with me in multiple online and live workshops and events.