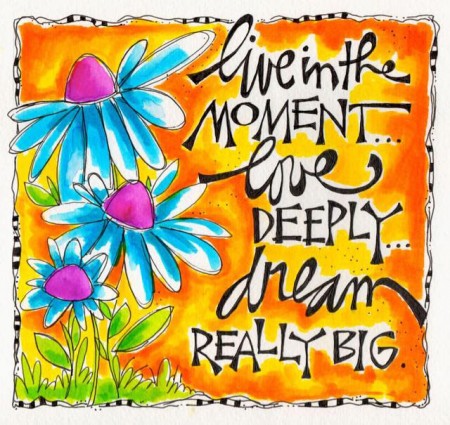 ALL NEW for the NEW YEAR! 
Artfully Inspired Life™ 2016
with Joanne Sharpe

$75 for 12 giant months of art and letter making!
(It's just $6.25 a month to feed your creative soul!) 
Register now on the Ruzuku site for $75
 Get your seat and supply list with INSTANT ACCESS
LESSONS START January 1, 2016
THIS 12 MONTH CLASS gets better every year and 2016 will include:
48 BIG JAM PACKED VIDEOS! (4 videos each month)
24 ART THEMED daily journaling pages with grids and creative designs
12 INSPIRATIONAL ART illustration lessons mastering the "art of the word".
12 MIXED MEDIA TECHNIQUE pages exploring new ideas every month.
And, wait for it…….a 12 NEW ALPHABET LESSONS, one new every month to "SHARPE-N" your personal lettering skills! 
TEACHER CRITIQUE!  In addition to monitoring, commenting and enjoying your posted work in the networking groups, Joanne will offer one personal email coaching sessions for EACH STUDENT during the year.  Yes, she is CRAZY for her students!  
Monthly ARTSTUFF PRIZE DRAWINGS with great giveaways!
New ART FRIENDS networking groups in the classroom and a private Facebook page.
Class is hosted on the Ruzuku platform.  When you register, you will be invited to join the class then set up your own personal email and password for easy, in and out access every time.
CLASSROOM REMAINS OPEN WITH FOREVER ACCESS!  Create at your own pace, on your own time to make a gorgeous art journal to cherish.
I hope you'll join us for a fabulous New Year filled with awesome art and friendship!