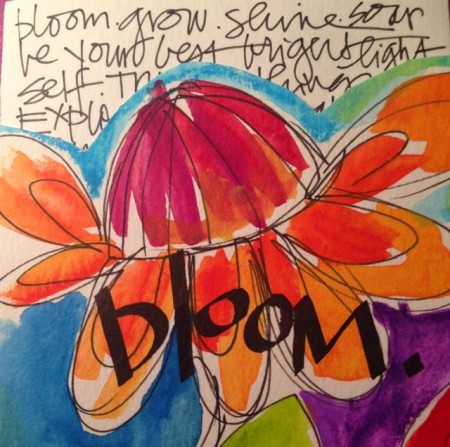 "BLOOMIN' DOODLES"
Online class with Joanne Sharpe
$45
CLASSROOM OPEN WITH IMMEDIATE ACCESS 

Check out this fun class preview video!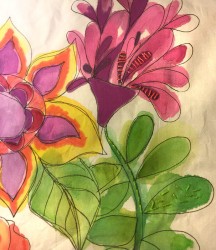 Join Joanne on a colorful adventure celebrating the FLOWERS theme in full bloom and splendor.  Capture the essence of 15 unique flower designs in playful, whimsical artwork to use in art journaling, paper crafts, fabric, and collage. Draw, sketch, doodle, color, marker, stitch and paint to create your own garden of art.  Enjoy 12 juicy lessons with 18 videos, photo tutorials, inspirational prompts, projects and membership in a joyful networking community.   Join us to make whimsical, playful art with a floral theme.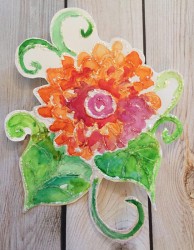 Click on the link below, make your payment and you will be granted immediate access to my Ruzuku classroom. 
The supply list is in the WELCOME lesson already posted.  
HOPE TO SEE YOUR CREATIVITY BLOOMING IN OUR ARTFUL GARDEN!
REGISTRATION IS NOW OPEN!
Treat yourself to 12 BIG, BLOOMIN' LESSONS and forever access
Register now on the Ruzuku site
$45
CLASSROOM OPEN WITH IMMEDIATE ACCESS 

12 big art lessons with 18 videos and photo tutorials
FLOWER THEMED doodling, drawing, lettering, collage, painting and a little hand stitching
Self paced with live classroom networking groups.
Easy classroom navigation on the ruzuku.com hosting platform.
Enjoy immediate access and self paced experience.
No expiration date!  Content will remain open for any time access in internet "foreverland".
My classes are like a virtual video book to open up and learn anywhere, at anytime on your own schedule.
FEEL FREE TO INVITE YOUR FRIENDS AND FAMILY TO JOIN US!